Hello, and welcome.
I'm Manda Glanfield, a qualified, BACP accredited counsellor with 15 years' experience helping individuals with anxiety, trauma and low self esteem.
I offer online counselling and psychotherapy sessions from my clinic in London.
I can help you recover from feelings of anxiety and low self worth, enabling you to enjoy more satisfying relationships with yourself and others.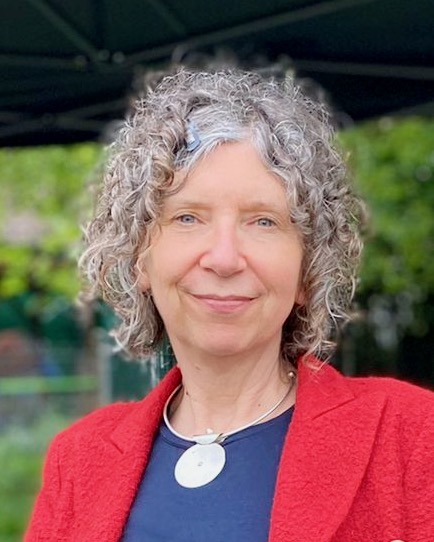 'How did I get here?'
Sometimes our feelings of anxiety can feel out of control, the smallest task can feel overwhelming and we feel lonely and stuck. We don't want to talk to friends or family as we don't want to over-burden them – even though we're feeling over burdened ourselves – and we don't know what to do. Our normal coping strategies don't seem to be working and we don't understand how we got here.
So it might not feel easy to reach out – but you have, and here you are looking for a therapist. You might feel scared but you want to find a way out of this. The change has begun and I would be happy to be the person helping you.
The way I work is not to judge or give advice, but to walk along beside you to help you find your own best answer. This is done in a safe, neutral and confidential environment where you can talk freely about what is troubling you and get help understanding what might be holding you back.
I can help you discover who you were, who you are and who you wish to be.
Book an initial appointment – no obligation
Come for an initial consultation to talk through what's brought you to therapy and what you're hoping to get from it. We can discuss what you need and how it all works to help you decide if it feels like a good fit. All sessions are confidential, last 50 minutes, take place weekly and are online via Zoom. All you need is a quiet, private space where you will not be overheard or interrupted.
Therapy can be a specific number of sessions or your therapy can be ongoing. You can stop your sessions at any time.
Fees
Initial consultation of counselling: £75.00
Follow-on counselling sessions: £75.00
Contact me here to make an appointment or to start a chat.
I am a provider for BUPA, AXA Health, WPA and Vitality Care.
Testimonials
"I was feeling very confused but you helped me reach a place of clarity, control and confidence."

Read more counselling testimonials.