Hello, and welcome.
I'm Manda Glanfield, a qualified, BACP registered, accredited counsellor with more than 10 years' specialist experience in helping individuals recover from feelings of anxiety and low self worth.
I offer online counselling and psychotherapy sessions from my clinic in London.
I can help you restore calm and feel more confident in your work and relationships.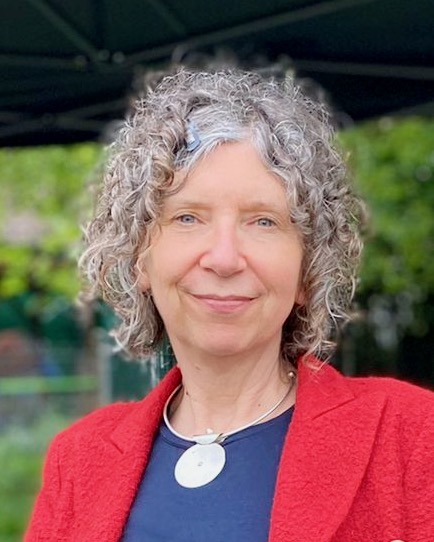 'How did I get here?'
Sometimes we reach a point where we don't recognise ourselves – our anxiety is affecting us more and more, our normal coping strategies don't seem to be working and even everyday demands are feeling overwhelming. We don't want to reach out to loved ones as we don't want to burden them – but it's becoming too much of a burden for us, alone. Besides, we don't even know what the problem is – how would anybody understand? We can start to feel more and more isolated and stuck.
You have taken the first and most important step towards finding the help you need – let me help you with the rest.
I work to help you gently unravel the various strands of what's going on in your life, focussing on how you experience them – your thoughts, feelings and physical symptoms. Gradually, working at your own pace and without any agenda, we inch towards a clearer picture of the situation. With clarity comes space, a chance for a little more self-compassion and the tools you need to continue towards what you want in life.
Counselling provides a safe, supportive space in which you can talk to a professional about what's troubling you and get help with finding a way through the fog. I do not diagnose or give advice, but walk along beside you to help you find your own best answer. I am a warm, compassionate human being who will respect you, be there for you and keep your work confidential.
Book an initial appointment – no obligation
Start by booking an initial consultation which is confidential and lasts 50 minutes. This is a full session of online counselling and gives you a chance to talk about what's brought you here and what you are hoping to get from therapy, before deciding if you wish to continue. All you need is a quiet, private space where you will not be overheard or interrupted.
Therapy sessions are then scheduled weekly and can be a specific number of sessions or your therapy can be ongoing.
Fees are £60 per session.
Contact me here to make an appointment for an initial consultation.
I am a treatment provider for BUPA, AXA Health and Vitality Care.
Testimonials
"I was feeling very confused but you helped me reach a place of clarity, control and confidence."

Read more counselling testimonials.